SKINCARE
OLVERUM
Give yourself the gift of renewal with a trio of best selling, high performance body and skincare products.
Shop now
BURROWS & HARE
Overall, we align our lifestyle philosophy with "buy less but buy better quality goods" it strives towards reducing waste, pollution and misconduct against labour force.
SHOP NOW
SHIRTS
The original staple for any well-rounded wardrobe.
SHOP NOW
Featured collection
GIFT GUIDE
Uncover an array of gift ideas for men: your ultimate gift guide
Shop now
BEANIES
Stay warm and stylish with our collection of beanies for men.
Shop now
DON'T MISS OUT
WOMEN'S EDIT
Last few pieces left, with even further reductions!
Shop now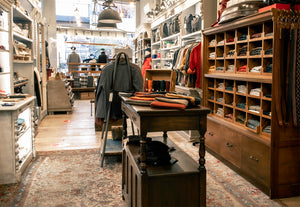 Burrows & Hare
Visit our stores
Burrows & Hare Oxford
Westgate Shopping Centre,
Queen St, Oxford OX1 1NZ
Burrows & Hare Marlow
2 Market Square, Marlow SL7 1BE
Click here to find out more about our new men's clothing store in Marlow.
About us